Colleen Carney, R.N, CLNC.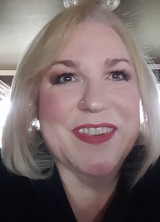 Email
Vice President/Administrator
Direct: 1-888-315-2231 ext.2
Colleen is co-owner of M.T.C. Insurance Solutions and is the contact person for operational procedures, setting up appointments, agency opportunities, assisting training & development and the company representative contact person. Her years of experience as a nurse administrator and research nurse for the late Dr .George Merriam (world known endocrinologist), assists our clients with medical issues surrounding accidents, as a Certified Legal Nurse Consultant. She is a licensed property and casualty insurance producer.