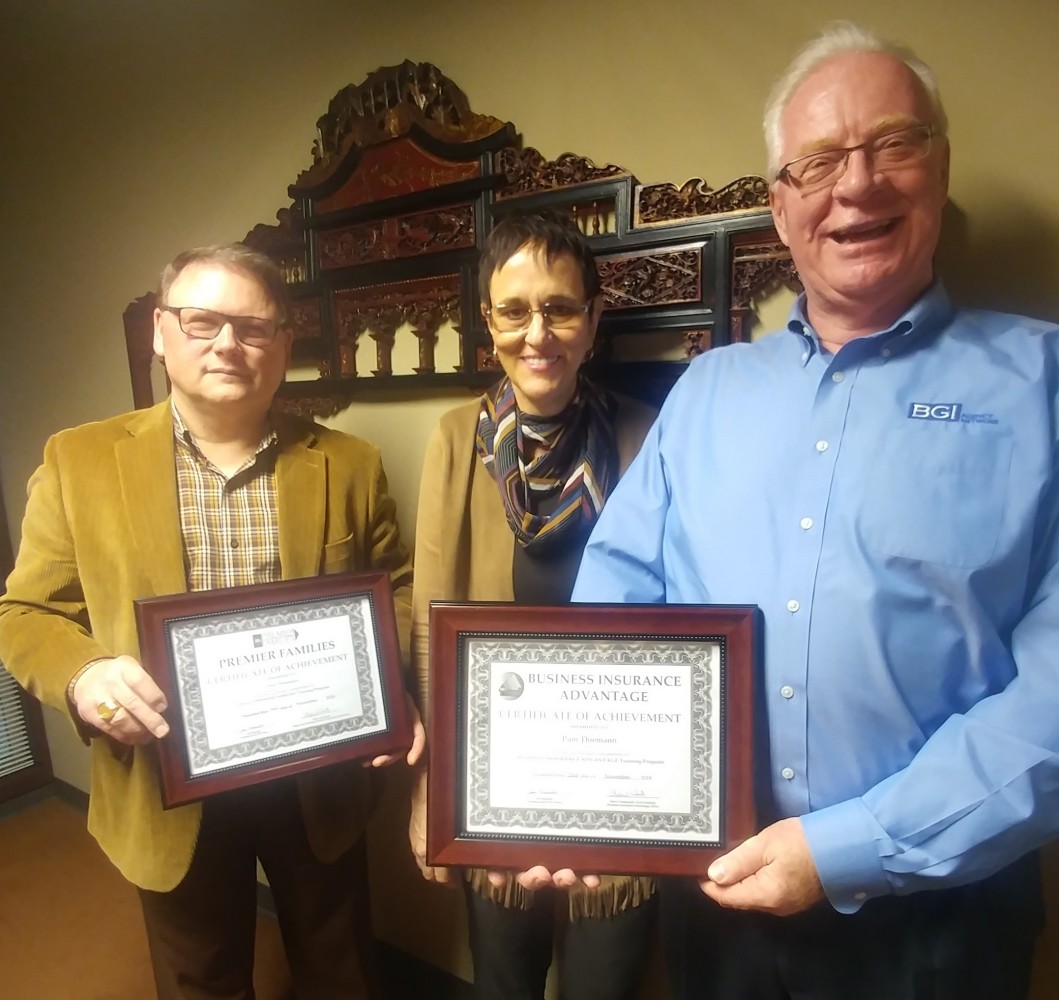 Pam Thiemann, Insurance Producer at MTC Insurance Agency Group, receives two certificates, one from Michael Carney, Principal Owner of MTC Insurance Agency Group and one from Mark Wilson, Vice President of Agency Development, Master Agency BGI. Pam completed Business Insurance Advantage (BIA) which is a program created to enable an independent agency to grow a profitable Business Insurance book o
f business using SIAA resources. She also completed the Premier Families 4-week training program that is designed to help SIAA member agencies pursue and write personal lines with accomplished, successful households.
SIAA started in 1995 and is the largest partnering organization for independent insurance agencies in the United States. BGI Agency Network is a partner Master Agency of SIAA since 2000. BGI's territory covers Washington, northern Oregon, and northern Idaho. MTC Insurance Agency Group is a BGI member.