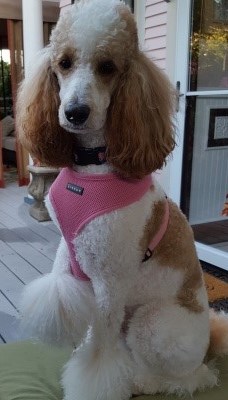 BOW WOW BLOG
Hello Everyone,
Here I am once again (eavesdroppping under my dad's desk). The phone rings and it is a probable client asking my daddy why he should choose an Independent Insurance Agency? Wait a minute my daddy is an independent insurance producer that owns MTC Insurance Agency Group (an Independent Agency). My daddy really got excited and began explaining the reasons:
One Stop Shopping
When working with MTC Insurnance you will find that we can handle all of your needs (from Home & Auto, to LIfe & Disability, all the way to Commercial Insurance and Employee Benefits) under one roof. You do not have to go to three or four agencies for all of your insurance needs. We have over 70 carriers and we do the shopping for you to save you time. We advocate for you, working with the insurance companies on your behalf.
Personalized Service
We make sure that you and all of your assets are covered to your own unique situation and understand that no two clients are the same. We make your experience flow seamlessly from your initial call to any questions or issues you may have after we have you completely covered.
Local and Right Around the Corner
MTC Insurance is locally owned and operated (remember I am watching my daddy working for you from under his desk at MTC Insurance). We share your interest in the community and understand the benefits and challenges of living in your area. We support local businesses so you can have peace of mind working with a friend.
Insurance Advisors for Life
Our producers review your coverages periodically. (Big Poodles are hunters and I have a lion's watchful eye on your changing needs!) We are here to help you through any changes in your life, from renting and apartment to buying a home, starting a business, getting married, adding a teen driver to your auto policy, and covering your retirement condo.
(Wow!, I'm glad that conversation is done. My daddy told me, "Lucy that was a good call. Now, that probable client is a MTC Insurance client. I asked, "Daddy now can we play ball and relax?" Yipee!! He said yes... we can play ball now.)