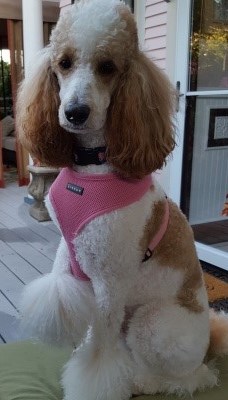 BOW WOW BLOG
Hi everyone, it's me Lucy again reporting from: Under The Desk.
Whew, it has been a busy week with all the on-going insurance stuff. There were phone calls, emails, writing of all sorts of policies (including a business one) and of course (my mom's favorite) payroll. The highlight of my week is when Aunt Pam stopped by to see Dad.
Did I mention that I love Pam…in fact I work at getting all of her attention by kissing her, hugging her and sitting by her. She can hardly get a thing done when I'm around. Anyway, my mom put a stop to that… and sent me back "under the desk". It seems that Pam and Dad had to work on marketing strategies and participate in a conference call.
BTW, I have a secret to share with you. It is something I heard Pam and Dad discussing. Shhhh- only you can know. Here it is: MTC Insurance Agency Group is going to have a booth at the Pierce County Human Society "Paws in the Park" scheduled for July 28th at Fort Steilacoom Dog Park. SO excited because I AM GOING!!!
So as you can see it was a busy week and I could hardly get a nap in. By Friday I was all pooped out. I needed a revitalization and doggy pampering. My mom suggested that I have a spa day. "Wow… A SPA DAY that sounds fantastic"! So off my brother Charley and I went Saturday to see Mindi at Good Citizen Dog Grooming. Hey, did I mention that I love Mindi? Well, I love her too.
Let me tell you, Mindi is so kind and loves all animals. It is relaxing there and not a lot of noise, commotion or barking. She works on one dog at a time so you get her full attention. She bathed me, combed me and fluffed my ears. I felt so good and thought that it was over…until she tied bows on, painted my nails with sparkles and spritzed me with French Perfume. I was a Queen for a Day and I have the pictures to prove it.
Take a look. Yep, that's me all beautified and looking good.
A day at the spa makes a girl tired, so gotta go take a nap. Best to all of my friends and until next time take care. Love Lucy
Me all wet after Spa bath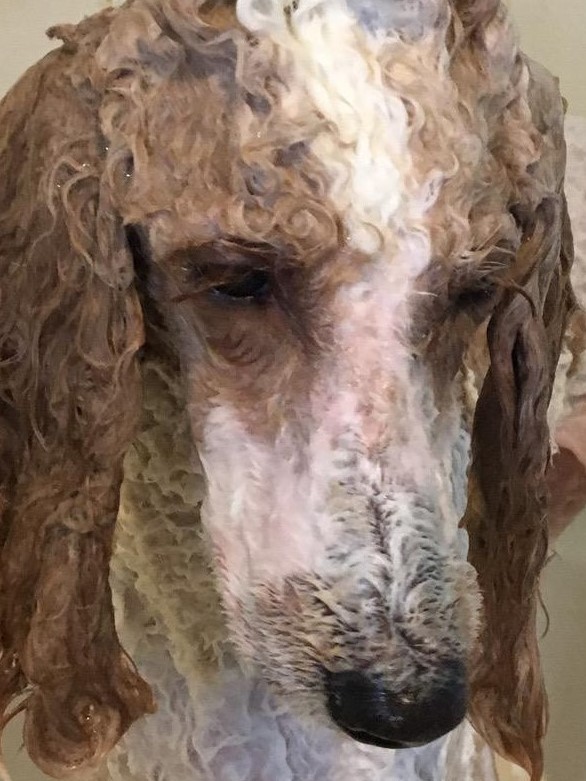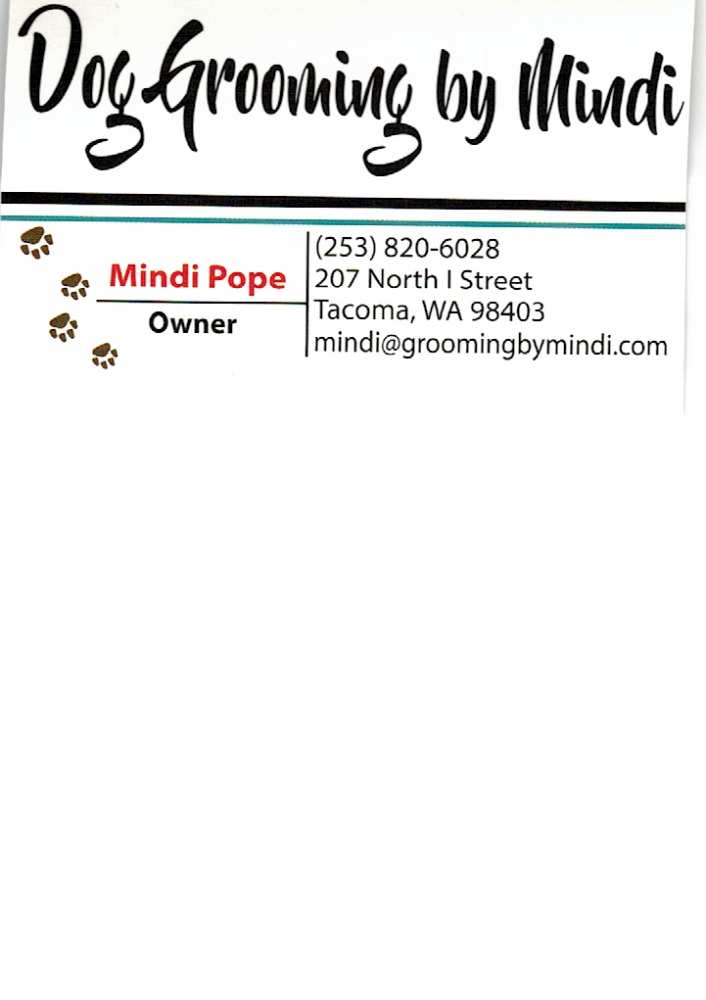 Enjoying a Pedicure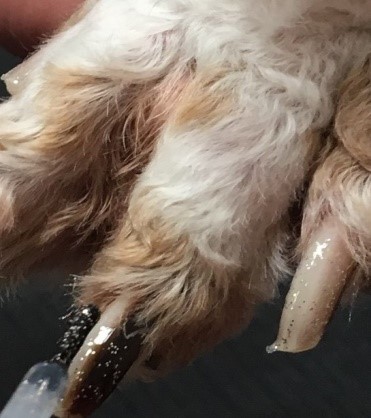 Just Gorgeous