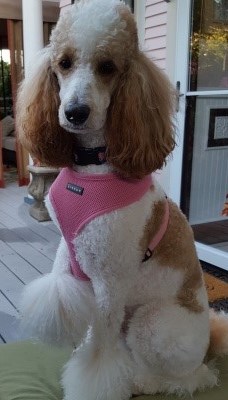 BOW WOW BLOG
It is time to report from under my dad's desk. Pam,one of MTC's producers,came into my dad's office and they were discussing restaurant EPL insurance. I thought I've never heard these initials before it must be Every Pet Learns. Pam said no Lucy it is Employee Practices Liability Insurance specifically for restaurants. I thought maybe I had better listen a little closer.
Employee Practices Liability (EPL) Insurance protects a restaurannt owner from employees' claims alleging discrimination, wrongful termination or harrassment, including sexual harassment. EPL insurance pays for liability damages and defense costs due to these charges brought by full-time, part-time, temporary or seasonal employees. Optional coverage for claims brought by non-employee third parties such as customers and vendors, is available for an additional premium. I thought that seems pretty important to me.
Why do restaurants need EPL coverage?
Many EPL charges are filed against restaurants. Unfounded employment charges may require legal defense and defense costs can be significant often $10,000 or more. Restaurant owners need EPL coverage to have defense costs covered and to get access to attorneys experienced in defending restaurant owners from employment-related charges.
Restaurants often don't have human resources professionals to develop policy and procedures that can help prevent employment related charges. EPL claims or charges can hurt restaurants.
What's changed that now makes EPL insurance important for restaurants?
Discrimination claims have been growing 32 percent in the past 5 years and have reached the highest level since the EEOC began in 1965. Restaurant owners are more aware of employment laws, their rights and how to exercise their rights by taking action against their employers.
Employees see news coverage and publicity about employment cases and awards against restaurant owners. The workforce is more diverse, with women, older women, older workers and minorities representing a significant percentage of employees. Most EPL claims resolved are for between $27,000 and $50,000. EPL insurance can be a tremendous value.
It is important that you have a conversation with MTC's restaurant insurance producer, Pam Thiemann, about EPL insurance please call at 253-312-8235.
I still think that I am a pet that has learned something new. Until next time spread the word to all restaurant owners about Employee Practices Liability Insurance.