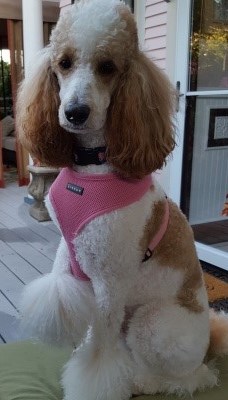 BOW WOW BLOG
Hi everyone!
It's a beautiful spring day and I am happy. Today, is my brother's 12th Birthday. Charley is my best friend and companion. When I sit under the desk and help my dad with insurance, Charley sits behind him in the chair. He does a lot of sleeping during the work day so I asked my Dad how does Charley help you?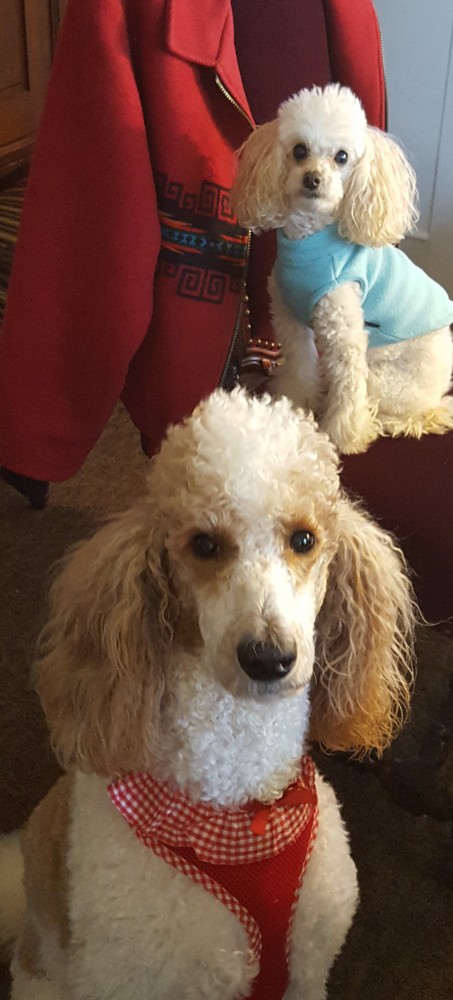 As I listened my Dad explained this to me, "Well Lucy, Charley like you, helps me a lot during the day just by being present. Having you both to enjoy every day is "pet therapy".
What!?... I thought…Pet therapy? When did I become a therapist…I thought I was doing insurance under the desk?
Dad laughed and said, "Lucy, you too are not only my helper in insurance, but you are a natural therapist. Did you know how important pets are to humans? For lots of people owning a dog, a cat or any other type of domesticate animal can lift your mood or help you feel less stressed.
Research has shown that especially dogs can help people feel better by providing companionship. All dog owners, including those who have posttraumatic stress disorder (PTSD) can experience these benefits.
More importantly, animal-assisted therapy can significantly reduce pain, anxiety, depression and fatigue in people with a range of health problems like:
* Children having dental procedures
* People receiving cancer treatment
* People in long-term care facilities
* People hospitalized with chronic heart failure
* Veterans with post-traumatic stress disorder
And it's not only the sick person who reaps the benefits, but also family members and friends who are visiting with the animal say they feel better, too. Animals also can be taught to reinforce rehabilitative behaviors in patients, such as throwing a ball or walking. Pet therapy is also being used in lot of other settings like nonmedical settings, universities and community programs, to help people deal with anxiety and stress.
So you see Lucy, you and your brother Charley are very important to me and help keep me relaxed during a stressful day. Charley has the job of sitting behind me as a "lumbar support" and his warmth reminds me of his presence and keeps me calm.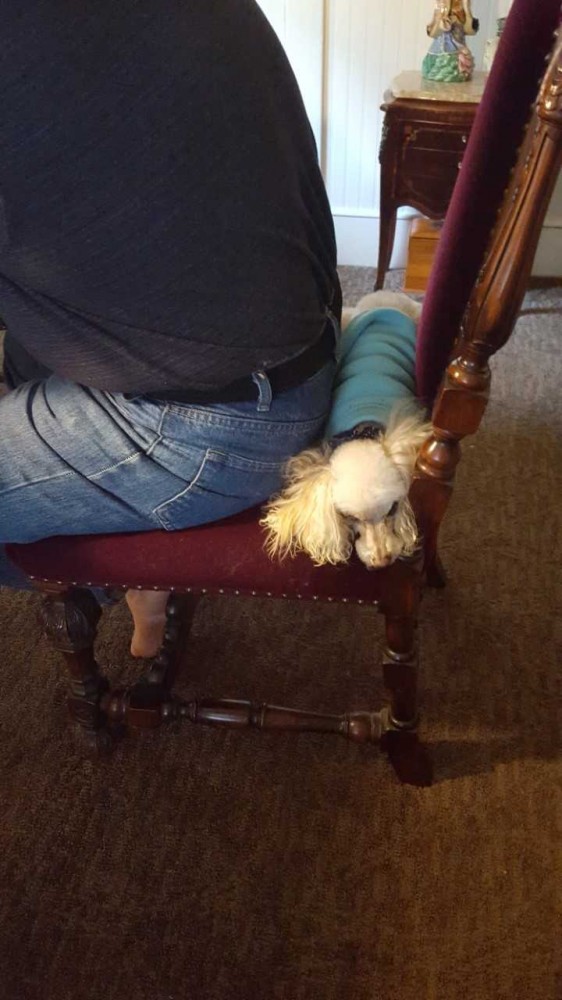 You, Lucy Goosey are a very important insurance dog and a therapist. You and Charley are my best canine friends.
Did you know that it is National Mental Health Month? What a great discussion on pet therapy we had Lucy. I am so happy that we can share it with your blogging friends as we recognize National Mental Health Month and celebrate Charley's birthday. "