Apartment Building Owners Insurance in Washington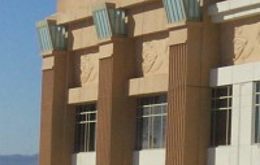 MTC Insurance Agency Group has helped many apartment building owners find the right coverage and protection for their buildings. We can evaluate your needs and find a customized package for your income property. With many top rated companies, we can find a competitive programs for any type of building.

Apartment building owners insurance is designed to protect the building owners and managers from claims or losses from the ownership of building units. Additional types of  apartment building owners insurance may also include historical buildings with special coverages, student housing, senior housing and apartment furnished or unfurnished or under construction or renovation.
Apartment Building Insurance Coverages
At the M.T.C. Insurance Agency Group, we understand protecting your residential housing unit is different from other kinds of properties. We can customize an insurance product that will make sure your apartment building can be protected. Our packages can include:  This is not a exhaustive list of what we can protect, yoiu name it, we can cover it, even internationally.
Property insurance for buildings that are Historical to High Rises, it doesnt matter ,we have the markets to protect your properties correctly.
Business contents
General liability coverage
Equipment Breakdown
Broiler / Machinery
Bonds: Any type required we shop for the best rates.
Employee Dishonesty
Workers Compensation or Labor & Industries depending on State
Commercial Auto
Commercial Umbrella: Limits up to over 100 Million plus
Professional Liability: Directors & Officers, Employment Practices, Malpractice.